Jeanne from Script Magazine mentioned me in a post regarding a picture of my closet doors that I posted on Facebook, so I figured I should post the pic here. I recently moved into a new place and I hated the cheap mirrored sliding closet doors. Unrelated, I also wanted a giant whiteboard to use for breaking stories, but whiteboards are expensive.
To solve both problems, I got these frosted glass sliding closet doors. I was inspired by the floor to ceiling whiteboard walls in the conference room of the office my writing group was using. Because they're glass, dry erase markers wipe right off.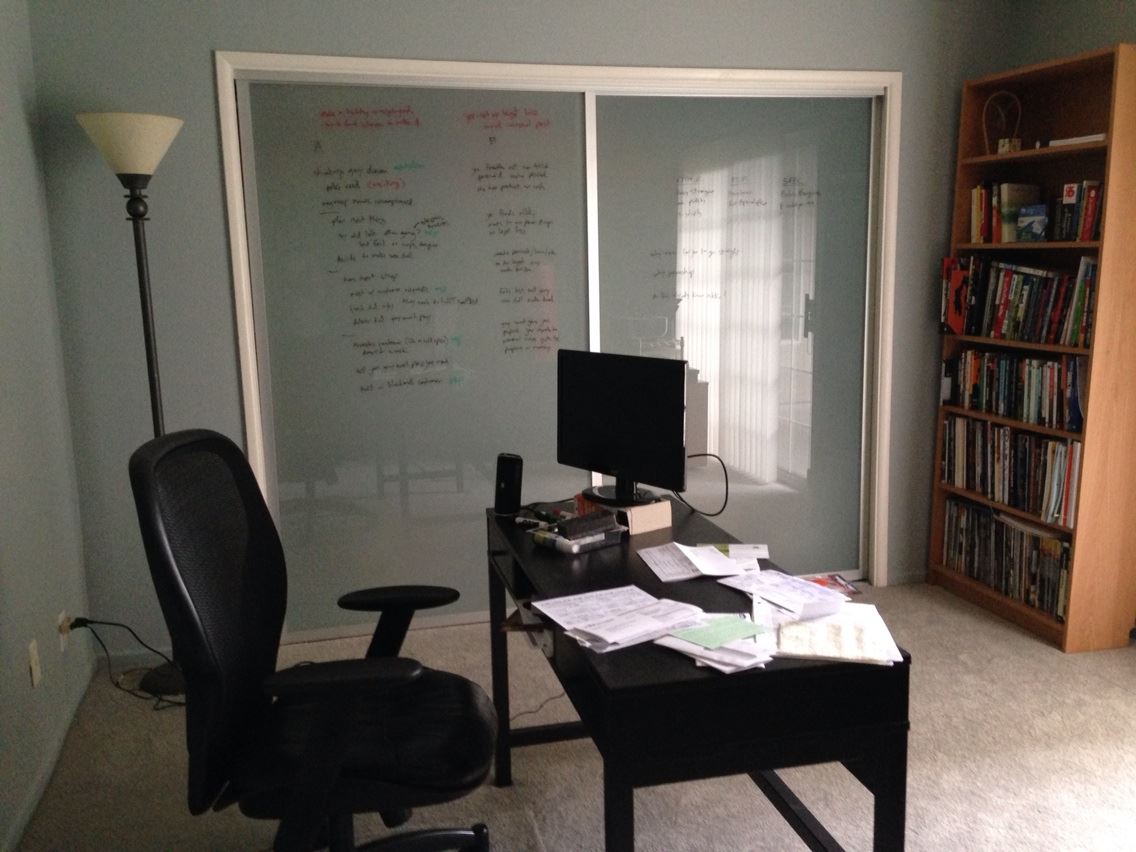 I work out the beats for the A, B, and C stories in separate columns, take pictures with my phone, then transcribe everything into my computer.